"What is Facilities Management?" is designed for new or even seasoned practitioners in facilities management who are feeling frustrated working in FM, for those who are facing difficulty in articulating the value of FM as business resource to their senior management and stakeholders, and those who are looking for a clear path in advancing their FM career. If you feeling the same, then this course is for you.
This course is organised into 4 modules, covering the crucial areas that will enable you to achieve success in FM. This course is designed to equip you with the knowledge and skills to help you keep pace with your organisational change, in facilitating the business operations' success.
This course will help you to:
Appreciate the mission of FM as a function, within an organisation, its key activities and the expected performance outcome of FM services;
Understand that for FM to be able to keep pace with organisational strategic objectives and to facilitate their success, FM needs to operate from a strategic level;
Know that FM neither a "profit centre" nor a "cost centre". Its operations is to sustain and contribute to the wealth of its organisation;
Get started to practice right FM right.
Here are what you will learn:
Module 1: The Purpose of FM
Session 1: Mission of FM
Session 2: Key Responsibilities of FM
Session 3: Definition of FM
Session 4: Scope of FM
Session 5: Expected Outcome of FM Services
Module 2: Why FM Should be a Strategic Function

Session 1: FM Identity
Session 2: Case for FM as a Strategic Function
Session 3: FM Supports Organisational Strategic Objectives
Module 3: Why FM is NOT a Cost Centre
Session 1: FM Spends to Retain Organisation's Wealth
Session 2: Worth of FM Value Contributions
Session 3: FM as Business Advantage to Organisations
Module 4: Get Started
Session 1: Conduct Facilities Condition Survey
Session 2: Set Performance Targets
Session 3: Build Stakeholders Relationship
Here are what you will get:
18 Video clips (slightly more than an hour)
51 pages of PDF handout (Presentation Slides and Learning Tips)
7 pages of Learning Exercises
If you want to overcome your frustrations in facilities management, to practice the in-demand FM practice right and to get a clear path for achieving success in FM, then this is one course you won't want to miss.
I'm excited to partner with you in your pursuit of FM success and I look forward to seeing you in the course.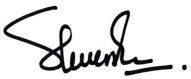 Transforming Minds I Inspiring Passion